Go back
to local info
Featured Local Information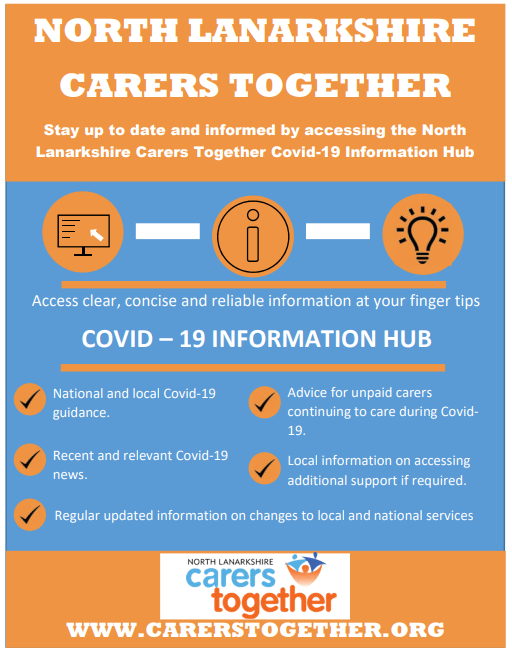 This section provides a range of local services and well-being information for you to find advice or seek further assistance to support your health.
Take our quiz to see if you are a carer
The NL Locator provides details on a variety of different activities such as fitness classes, arts and crafts, social groups, etc. You can view activities in your local area.
Entrance - Local information
Showing 6 of 6 results
Active Health
NL Leisure's Active Health Programme, in partnership with NHS Lanarkshire, provides a range of supported programmes to help individuals realise the benefits of becoming more physically active and also assisting those who are recovering from minor or serious illness. The programmes are aimed at individuals who would benefit from a reduction in sedentary behaviour, increase in physical activity or who need more specific support in taking part in physical activity sessions due to a particular health issue. For more information please see the document attached.
---
Associated materials
We would advise that you arrange a Fire Safety Check
You may benefit from having a fire safety check if you have not had one recently. Strathclyde Fire and Rescue carry out free home fire safety visits and fit smoke alarms free of charge if required.
This can be arranged through Fire Scotland by calling their community safety free phone helpline on 0800 0731 999 or texting Check to 61611. Alternatively, visit their website by following the link www.firescotland.gov.uk/your-safety.
If hearing is a problem for you, there are alternative alarms that may work for you and can be fitted free of charge. If you'd like to find out more, contact a rehabilitation mobility officer via your local social work offices.
Financial support for disabled facilities
Please see the attached document for more information.
---
Associated materials
Independent sources of help and advice for those with a disability
Befriend in Bellshill provides companionship and support, through home visits, to elderly or disabled people in Bellshill and surrounding areas who may experience loneliness or isolation. All befrienders are trained volunteers who have undergone an advanced security check. This service is only available in the Bellshill area.
For more information or to volunteer, please phone on 01698 573251.
North Lanarkshire Disability Forum provides information and advice on all aspects of disability. They can provide a home visit and an advocacy service. If you'd like to find out more, please get in touch by using the following information.
Contact information
Email: info@nldforum.org.uk
Phone: 01698 275710
Address: 42 Civic Square, Motherwell, ML1 1TP
North Lanarkshire Community Alarm and Telecare Services
If you need reassurance feeling safe around the home, you may want to consider a telecare and community alarm assessment, which can provide help when you need urgent assistance.

Please see this section of Making Life Easier for further help by following the link www.makinglifeeasier.org.uk/assess/areas-of-help.
Reporting a bogus caller to Trading Standards
Your answers have indicated that you have regretted letting someone into your home, e.g. someone claiming to be from a utility company or a pushy sales person.
If you have not already done so, you may wish to report this person to Trading Standards on 01236 856361 or email TradingStandards@northlan.gov.uk. In order to investigate this, they will need as much specific information as possible.