Go back
home
Featured Local Information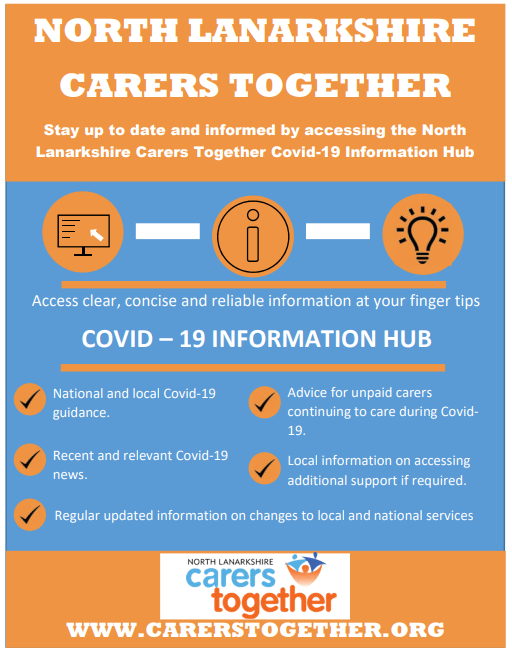 This section provides a range of local services and well-being information for you to find advice or seek further assistance to support your health.
Take our quiz to see if you are a carer
The NL Locator provides details on a variety of different activities such as fitness classes, arts and crafts, social groups, etc. You can view activities in your local area.
Information and services
Showing 10 of 182 results
Active Age
If you are over 65 and looking at getting active you may be interested in NL Leisure's programme called Active Age. You can take up a new activity or sport or continue with your favourite sport.
Contact Information:
Programme: Active Age
Website: Active Age
Phone: 01236 341968
---
Associated materials
Adult protection
If you feel at risk of being harmed, or think you know someone who may be at risk, you must tell someone. You can contact your local social work services, health professionals or the police. They will take your concerns seriously and work to make sure everyone is safe.
For more information on adult protection in North Lanarkshire, please visit www.northlanarkshire.gov.uk/index.aspx?articleid=15672.
Advice about cold callers
Do not agree to any cold caller doing any work for you.
Some cold callers will offer to do roofing, building or driveway resurfacing but will vastly overcharge for unnecessary, shoddy or non-existent work.
There have also been instances where older people have been driven to their bank or building society to withdraw money to pay the cold caller's charges. Do not accept an offer to be driven from anymore you do not know or trust.
If you are pressurised to hand over money, keep your door closed, dial 999 and ask for the police.
If you think you may need to have work done on your house or driveway, ask for quotes from two or three reputable companies. Friends and relatives may be able to recommend companies or trades people they have been pleased with, or alternatively call the following company.
Contact information:
Organisation:North Lanarkshire Care & Repair Service
Website: Care and Repair
Phone: 0300 790 0129
Alcohol and drug abuse self help groups in Lanarkshire
There are many self help groups in Lanarkshire which may be able to help you to stop drinking or taking drugs, these are listed below. Research tells us that people who attend mutual aid groups like these can benefit a great deal, particularly in the first few months after stopping.
Contact Information:
Organisation: Narcotics Anonymous
Website: Narcotics Anonymous
Phone: 0300 999 1212
Organisation: Alcoholics Anonymous
Website: Alcoholics Anonymous
Phone: 0800 9177 650
Organisation: Cocaine Anonymous
Website: Cocaine Anonymous
Phone: 0800 612 0225
Website (Scotland): Cocaine Anonymous Scotland
Phone (Scotland): 0141 959 6363
Organisation: Smart Recovery
Website: Smart Recovery
Alcohol Focus Scotland
Alcohol Focus Scotland is Scotland's national charity working to reduce the harm caused by alcohol. The website contains information of national and local organisations who may be able to help, and also has sections containing Alcohol information, and advice on getting help.
For more information, please visit www.alcohol-focus-scotland.org.uk.
Audiology services in Lanarkshire
The attached document contains information on audiology services in Lanarkshire, how to get the best from your hearing aid, listening tactics and much more.

---
Associated materials
Barnardo's Axis Lanarkshire
The Barnardo's Axis Lanarkshire service supports those affected by personal, adult or parental substance misuse. The service provides support from ages 14 to 21, and for care leavers up to the age of 26. Advice and information is available on the impact of high risk behaviours such as drug or alcohol misuse, violence and domestic abuse. Intervention and treatment services can be accessed, along with 1 to 1 and peer support.
Contact Information:
Organisation: Barnardo's Axis Lanarkshire
Address: Barnardo's Axis Lanarkshire Suite T, Town Hall Business Centre 1-11, High Road, Motherwell, Lanarkshire, ML1 3HU
Website: www.barnardos.org.uk
Phone: 01698 262443 Extension 3
---
Associated materials
Benefits, Welfare and Debt Advice
Money worries can have a negative affect on our mental health and well-being. There are specialist services in Lanarkshire that can help us with our money worries and give us advice on benefits and debt.
To access benefit, welfare and debt advice contact North Lanarkshire 'Your Money': 01698 403170.
'Blue Badge Scheme'
You may be eligible to apply to the 'Blue Badge Scheme' which allows people with disabilties to park close to places they wish to visit.
Contact Information:
Organisation: 'Blue Badge Scheme'
Email: 'Blue Badge Scheme'
Phone: 01698 403160
Capability Scotland
CAPABILITY provides services directly to around 1000 disabled people at over 25 locations around Scotland, supporting people at every stage of their lives and at home, work and school. Through the schools, early years and childcare services they support not only disabled children at crucial times in their life but their families and carers. They have many services which focus on giving disabled people the opportunity to live independent lives whether that is in their own homes, participating in their local or wider community, or finding employment. For those who would like we can also provide residential and respite services. Alexander Anderson Day Service (AADS) offers a range of activities including those which support people to develop everyday living skills such as cooking and baking; budgeting; or shopping; to more physical activities such as keep-fit. Developing IT skills without the need to attend college: AADS has links with a number of colleges in the area who offer classes within the centre; you can book a time in the Sensory room or with the Aromatherapist or Beauty Therapist. AADS is also the only facility in the area to offer people the opportunity to participate in Soundbeam or access hydrotherapy. Use of the hydrotherapy pool can be supported either by AADS staff or by users own staff/ carers. If support is wanted to access activities outside the centre, AADS have links with a range of agencies and support people which give the opportunity to attend activities such as Pather Art Works, IndepenDANCE, M&Ds bowling, local sport venues and Music Works. Support is also available to allow people to meet friends for dinner or a chat; visit places of local/ national interest; or attend the theatre or concerts. To find out more please visit www.capability-scotland.org.uk or call 0131 337 9876 for more information.