Go back
to local info
Featured Local Information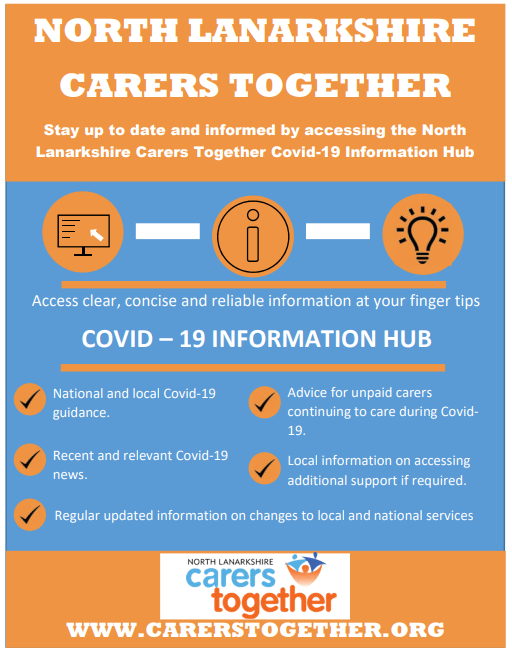 This section provides a range of local services and well-being information for you to find advice or seek further assistance to support your health.
Take our quiz to see if you are a carer
The NL Locator provides details on a variety of different activities such as fitness classes, arts and crafts, social groups, etc. You can view activities in your local area.
Memory
Showing 10 of 36 results
Cooker safety valve
Please be aware that by fitting the following product it will mean the person has no means of cooking hot food.
SGN manages the network that distributes natural and green gas to 5.9 million homes and businesses across Scotland and the south of England. They also provide the gas emergency service in these areas. They understand that vulnerable customers, such as people with Alzheimer's or autism, need extra safeguarding in place. Statistics show that elderly and people in vulnerable situations are at a much greater risk from gas leaks and fires in their homes. The locking cooker valve helps vulnerable customers retain their independence at home and provides reassurance to family, friends and carers. The simple safety device is fitted to existing gas cooker pipework. When the valve is locked, the gas supply to the cooker is stopped. This eliminates the risk of the cooker being unintentionally turned on or left on, and gives peace of mind to the carer or relative that the cooker can't be used when they leave the house or the room. The carer or relative can easily turn the valve on using the key when the cooker is required, enabling the vulnerable person to continue to use their gas cooker safely.
SGN have so far fitted 187 locking cooker valves in homes across Scotland and the south of England. They work with community safeguarding groups including social services, occupational therapists and emergency services to identify customers who could benefit from the safety device. They've now partnered with the other UK gas distribution networks to offer this free service nationwide. They provide this free service regardless of your gas supplier. You don't need to change energy supplier or inform your supplier of the device.
For more information, please visit the website: SGN Cooker Safety Valve
'Dementia Research Group'
The Dementia Research Group is one of the UK's centres for clinical research into dementia. It is based at the National Hospital for Neurology and Neurosurgery, which is the lead centre for trialling new drugs to slow the progression of Alzheimer's disease (which causes the majority of dementia).
For further information, please visit their website by following the link here.
Energy Saving Trust Scotland
You can obtain independent energy saving advice from the Energy Saving Trust Scotland. You may also find the Home Energy Efficiency Programme for Scotland (also known as HEEPS) helpful. More information on this can be found on the Energy Saving Trust website under the Home Energy Scotland tab. This is the new Scottish Government initiative to tackle fuel poverty and increase energy efficiency in homes.
Contact Information:
Organisation: Energy Saving Trust Scotland
Website: Energy Saving Trust
Phone: 0800 512 012
Local Information - Alzheimer Scotland
Alzheimer Scotland provides advice and support to people with dementia and their carers.
They provide the following services:
Information
Advice
Support
Carer education
Outreach support
Contact Information:
Organisation: Alzheimer Scotland
Address: 64 Dalziel Street, Motherwell, ML1 1PJ
Email: LanarkshireServices@alzscot.org
Phone: 01698 275300
Local Information - Groups that support people with Alzheimers Disease or Dementia
Alzheimer's Scotland give advice and support to people with dementia and their carers. The services they provide include: information, advice, support, carer education and outreach support. To find out more, please get in touch by using the following information.
Contact information
Email: LanarkshireServices@alzscot.org
Phone: 01698 275300
Address: Old Town Hall, High Road, Motherwell ML1 3HU
Local Information - Independent sources of help and advice for older people
For information on local services please visit www.northlanarkshire.gov.uk [Home> Social care and health> Services for older people]
Local Information - 'Keep Warm, Keep Well' Scheme
There are several schemes that can offer advice on making your home warmer and assisting with grants to carry this out.
You can contact Warm Front, who are part of the Keep Warm Keep Well scheme, on 0800 316 2814 for information and an application form.
You can also contact your local Energy Saving Trust advice centre by calling 0800 512 012. They are open from 09:00 - 17:00 Monday to Friday.
For information on winter fuel payments please call the Pension Service Winter Fuel Helpline on 08459 151515.
Local information - We would advise that you arrange a Fire Safety Check
You may benefit from having a fire safety check if you have not had one recently. Strathclyde Fire and Rescue carry out free home fire safety visits and fit smoke alarms free of charge if required.
This can be arranged through Fire Scotland by calling their community safety free phone helpline on 0800 0731 999 or texting Check to 61611. Alternatively, visit their website by following the link www.firescotland.gov.uk/your-safety.
If hearing is a problem for you, there are alternative alarms that may work for you and can be fitted free of charge. If you'd like to find out more, contact a rehabilitation mobility officer via your local social work offices.
Local Information- Financial support available during the cold weather
For more information on payments and grants to help the over 60s stay warm please visit www.northlanarkshire.gov.uk for more information. Alternatively, you can call your local Social Work.
Local Information- Groups that support people with Mental Health issues
There are various groups throughout North Lanarkshire supporting and giving information on Mental Health issues. Please call 01698 265232 to get exact information