Go back
to local info
Featured Local Information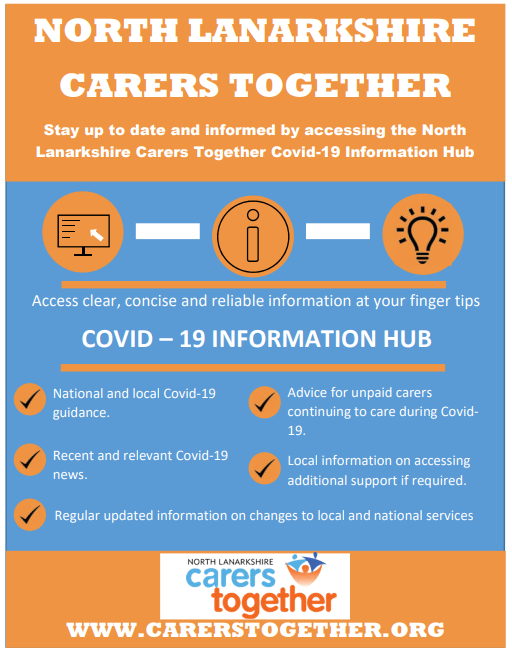 This section provides a range of local services and well-being information for you to find advice or seek further assistance to support your health.
Take our quiz to see if you are a carer
The NL Locator provides details on a variety of different activities such as fitness classes, arts and crafts, social groups, etc. You can view activities in your local area.
Getting Around
Showing 10 of 24 results
Active Age
If you are over 65 and looking at getting active you may be interested in NL Leisure's programme called Active Age. You can take up a new activity or sport or continue with your favourite sport.
Contact Information:
Programme: Active Age
Website: Active Age
Phone: 01236 341968
---
Associated materials
I have fallen in my home and am worried about further falls
You have indicated that you have fallen within your home and you are worried about this and having more falls. There can be a variety of reasons for why you might have fallen and it is important to consider these to try and reduce further falls from occurring.
You can find out further information about falls on the NHS inform website: www.nhsinform.scot using the search box.
Local Information - Accessible Taxis
Please see the attached document for information about the accessible taxi services in your area
---
Associated materials
Local Information - 'Diabetes UK'
Diabetes UK Support Groups provide support and information to people with diabetes and their families.
Locally there is a group based in Wishaw (01698 748616) and a Lanarkshire Family Diabetes Support Group, visit the website here.
Local Information - Disabled Persons Railcard
A Disabled Person's Railcard cannot be issued at stations. To get a card, complete the application form at the back of the "Rail travel made easy" leaflet, or get in touch by using the following information.
Contact information
Website: Disabled Persons Railcard
Phone: 0845 6050525
Text: 0845 6010132
Email: disability@atoc.org
Local Information - Wheelchair taxi services
Here is a list by area of the taxi companies that provide wheelchair friendly services: 
Airdrie:
Airdrie Taxis on 01236 761144
Penny Cars on 01236 752752
Town Taxis on 01236 755555
Bellshill:
Maxi's Taxis on 01698 842525
Redline on 01698 746622
United Taxis on 01698 740770
Coatbridge:
Swift Cars on 01236 435533
Town Taxis on 01236 440567
Cumbernauld: 
Cumbernauld Taxis on 01236 738383
Central Cab Co on 01236 722772
Kwik Kars on 01236 720208
Station Taxis on 01236 616161
Kilsyth Cars on 01236 821111
Fast Cars on 01236 824444
Moodiesburn Cars on 01236 875588
Motherwell and Wishaw:
Redline on 01698 746622
United Taxis on 01698 740770
Shotts:
Chatty's Taxis on 01501 820125
Local Information- Well-informed, a local service promoting your well being
People may lose interest in going out for a whole variety of reasons including illness, bereavement or an unexpected life event.
Well-informed is a local service that promotes well being by providing information or arranging a time to meet up and talk.
Contact Information:
Organisation: Well-Informed
Website: www.elament.org.uk
Email: well-informed@samh.org.uk
Phone: 0800 073 0918
NHS Inform - Preventing falls
NHS Inform provides online information on ways you can prevent falls. The site includes information on causes of falls, how to deal with anxiety about falling, strength and balance exercises and much more.
For more information please visit www.nhsinform.scot/healthy-living/preventing-falls.
SPT and MyBus
SPT operates 34 wheelchair-accessible buses that pick up disabled or infirm people of all ages from their homes, providing them with transport to their destinations. They also operate nine MyBus services.
MyBus is an on-demand bus service for people of all ages who live in rural areas, with limited or no other public transport links, and who have difficulty using standard buses. The service provides direct links between specific rural areas, as well as from rural areas to town centres.
For more information, follow the link below.
Contact information:
Company: SPT
Website: SPT
Strength and Balance Classes in North Lanarkshire
You may be interested to take up Strength and Balance Classes. You can attend your first class as soon as is convenient for you – there is no need to book in advance – just turn up. If the class detailed does not suit you, please call Melanie and you can slot into another class (01236 341709).
Please see the attached document for more information on locations and times.
---
Associated materials