Go back
to local info
Featured Local Information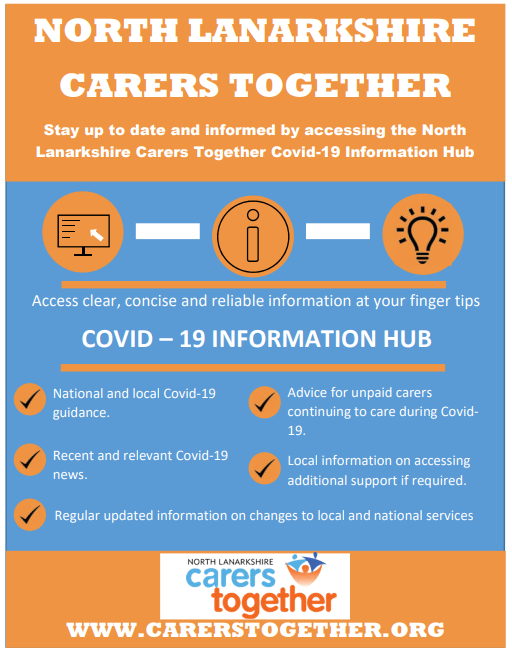 This section provides a range of local services and well-being information for you to find advice or seek further assistance to support your health.
Take our quiz to see if you are a carer
The NL Locator provides details on a variety of different activities such as fitness classes, arts and crafts, social groups, etc. You can view activities in your local area.
Safety
Showing 10 of 14 results
Contacting Environmental Health about noisy neighbours
From your answers you have indicated that noise from your neighbours is regularly disturbing your sleep. The environmental health department of your local authority may be able to offer you some advice.
NHS Inform - Preventing falls
NHS Inform provides online information on ways you can prevent falls. The site includes information on causes of falls, how to deal with anxiety about falling, strength and balance exercises and much more.
For more information please visit www.nhsinform.scot/healthy-living/preventing-falls.
North Lanarkshire Community Alarm and Telecare Services
If you need reassurance feeling safe around the home, you may want to consider a telecare and community alarm assessment, which can provide help when you need urgent assistance.

Please see this section of Making Life Easier for further help by following the link here.
Upwards and Onwards - What to do if you fall
The Upwards and Onwards film can be found on NHS Inform and explains several things to do with falling.
For example:
How to get up from a fall.
What to do if you can't get up.
How to prevent falls.
You can either watch the whole film or a specific section.
Visit www.nhsinform.scot and search for 'What to do if you fall' to find the videos.
There is also a leaflet attached which describes how you can help someone if they fall.
---
Associated materials
Reporting a bogus caller to Trading Standards
Your answers have indicated that you have regretted letting someone into your home, e.g. someone claiming to be from a utility company or a pushy sales person.
If you have not already done so, you may wish to report this person to Trading Standards on 01236 856361 or email TradingStandards@northlan.gov.uk. In order to investigate this, they will need as much specific information as possible.
Adult protection
If you feel at risk of being harmed, or think you know someone who may be at risk, you must tell someone. You can contact your local social work services, health professionals or the police. They will take your concerns seriously and work to make sure everyone is safe.
For more information on adult protection in North Lanarkshire, please visit www.northlanarkshire.gov.uk/index.aspx?articleid=15672.
Community Learning Development and Interpreting Services
All North Lanarkshire residents who do not have English as their first language can take part in English language classes to help them in everyday life. These classes cover reading, writing, speaking and listening. For more information please visit the following link: https://www.northlanarkshire.gov.uk/index.aspx?articleid=25899
Concerns about your alarm service
As you already have an alarm service, you should make contact with the alarm service if you have any concerns.
Hard of hearing
You have indicated that you may be hard of hearing. We recommend that you complete a hearing assessment which can be found under the Hearing section on the online self-assessment page.
See a GP about your falls
As you have answered that you have fallen and may fall again in the future, we suggest that you discuss this with your GP if you have not already done so.